About Us
Helping businesses craft an
exceptional last mile
At LateShipment.com, we are driven by an overarching mission to bring more transparency to the world of shipping. We recognise that businesses, despite paying for shipping, have very little control over their shipping carriers and strive to fix that power imbalance.
Our groundbreaking delivery management solutions help retailers seamlessly create post-purchase experiences, while our automated parcel audit solutions help bring better performance accountability to the last mile and recover millions of dollars in shipping refunds for businesses around the world.
The Story of
LateShipment.com
Timeline

The Spark
A random account review meeting with a FedEx representative takes place in a retail manufacturing company. The representative inadvertently blurts out that though refunds for service failures are possible, the process is deliberately designed to be complicated to dissuade claims from customers.
The Scale of the Problem
A manual claim submitted to FedEx by the retail manufacturing company and followed up from start to finish takes up to 21 days to process and costs almost as much as the claim value itself.
Practical Beginnings
LateShipment.com is unofficially born as a side project of the development team of the company. It attempts automating the claim process to make it cost effective for the business.
Rite of Passage
The first completely automated claim is submitted to FedEx by our algorithms and approved.
Scaling Up
LateShipment.com expands its offering to include automated claims for UPS, which has a similarly convoluted submission process.
Above & Beyond
Upon request, the project is passed on to around 40 different manufacturers, retailers, and distributors.
Making it Official
LateShipment.com is officially born as an independent company and is made commercially available as a SaaS product to any business that ships with UPS or FedEx.
Expanding Possibilities
LateShipment.com grows to accommodate USPS and DHL in the list of carriers we support.
Making a Dent in the Last Mile
Our fledgling team grows to 5 people and we finish the year tracking 5 Million+ shipments.
Up & Away
LateShipment.com grows to accommodate 15 different shipping carriers and customers from 21 different countries.
An Oversized Impact
LateShipment.com recovers the first Million Dollars in refunds on behalf of its customers.
On the Pulse of Every Shipment
LateShipment.com launches Pulse, a first of its kind predictive algorithm that transcends refund claims and helps businesses track and proactively control shipments in transit. Pulse collects 130+ data points for every shipment tracked and predicts delivery errors and informs support teams about them.
Media Blitz
LateShipment.com is featured in a wide variety of well-known publications that laud us for our real-time prediction tools and the unbiased data we publish about shipping carrier performance during the holiday season.
Yet Another Milestone
LateShipment.com exceeds $7 Million in successful refund claims recovered and returned to shippers
Local Team, Global Impact
LateShipment.com grows into a team of 40+ passionate people and tracks more than 100 Million shipments across the world.
Delivery Trailblazer
LateShipment.com launches Pulse 2.0, which extends beyond failure predictions, integrates with a wide variety of E-Commerce platforms and CRM systems, enables businesses to communicate seamlessly with customers in the last mile, and offers an exceptional delivery experience right up to their doorsteps.
Becoming a Global Phenomenon
LateShipment.com grows to accommodate the 50th shipping carrier and proudly serves customers from 70+ countries around the world.
A team with weird talent and crazy experience.
We love what we do and who we do it with.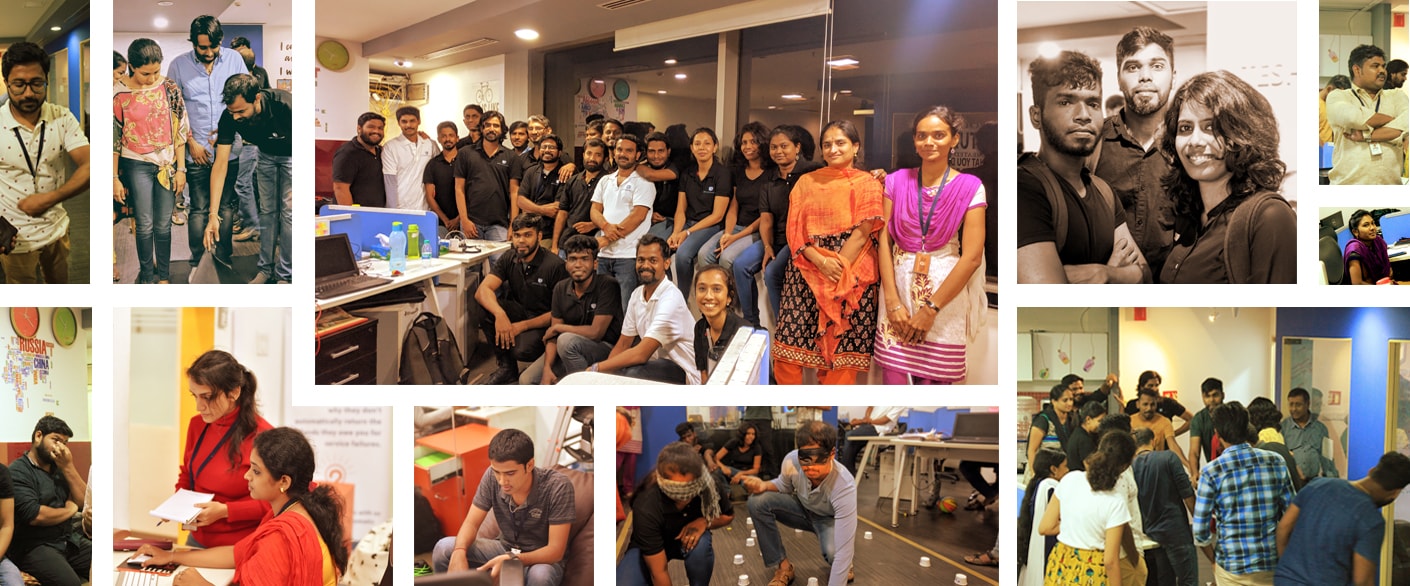 Rohan
---
Rohan gulps down disappointments like apple squash & eats insults for lunch. Both are in short supply at work. He believes the world & its people are his to explore & cherishes new experiences.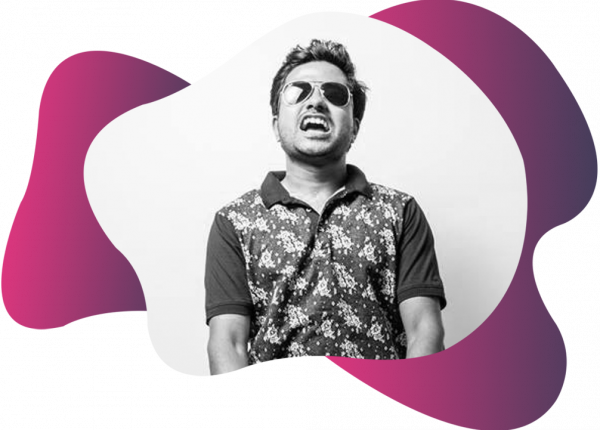 Murugesan
---
Hailing from the Cauvery delta, Murugesan is the soul of the development team. Apart from being one of the nicest people around, he is also a lover of nature and has helped make the world a better place.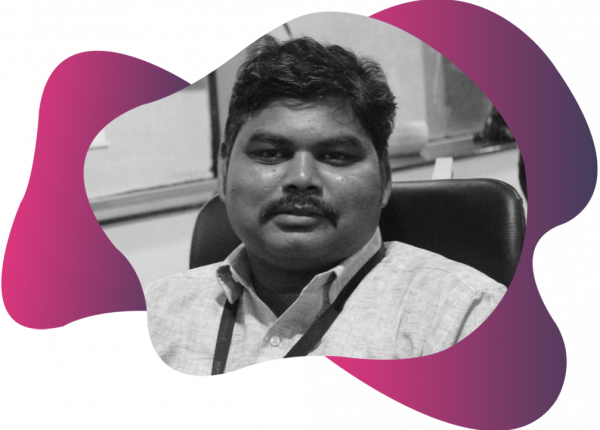 Kousalya
---
Kousalya is a doting wife who loves preparing funky dishes for her only Raja. She is passionate about dance and constantly swerves to the rhythm of the tracks that play at work. Her travel plans won't wait till her retirement, so she travels often. Wanderlust, foodie, and cynophilist are words that describe her.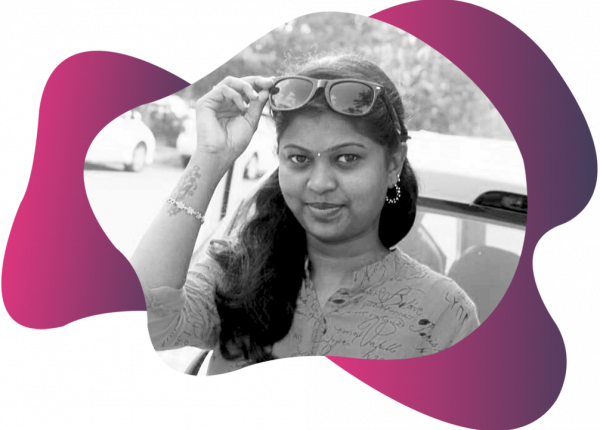 Roshni
---
For most people, the sky's the limit, but not for Roshni, our HR. She's a certified skydiver who straddles cultural rootedness & a hip millennial attitude with elan. This One Direction fan is known for her love of both people & pets. Although black is her favourite colour, she never fails to brighten up the day of everyone she meets.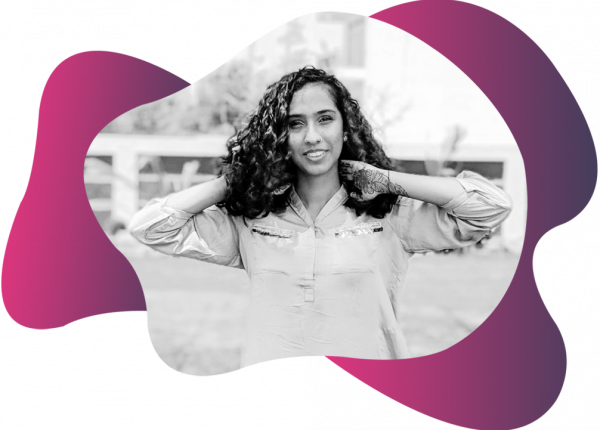 Kaviya
---
Kaviya is a reality TV aficionado & a lover of peppy, high-energy music. This feisty girl is wittiness, empathy, & mischief rolled into a compact package. Always passionate about work, her infectious energy rubs off on those around her.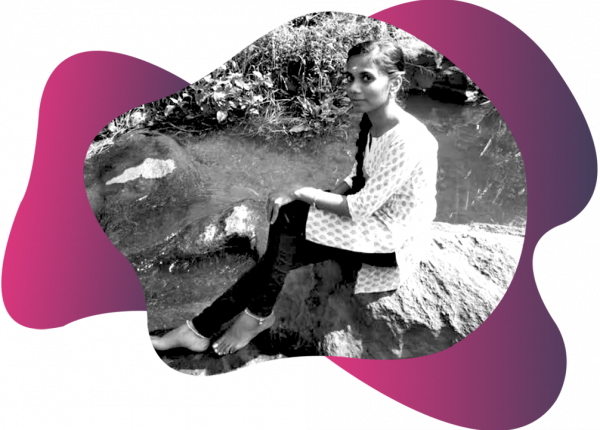 Pranaav
---
Pranaav is an aspiring restaurateur and chef. His hobbies are gaming and playing football. He loves dogs and would do just about anything for a golden retriever puppy. According to him, food is love, and food is life. He enjoys reading books and follows current events.
Sheela
---
Sheela loves to watch creepy movies but closes her eyes during scary scenes. She gets obsessed with songs and plays them on repeat mode much to the displeasure of her colleagues. She is a decent TT player, but only just *wink*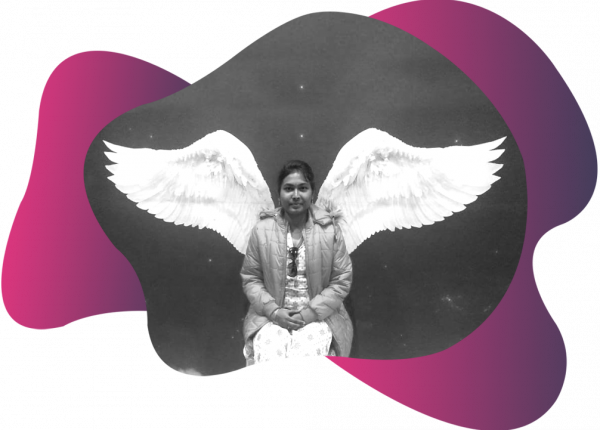 Vinitha
---
Vinitha is a die-hard Michael Jackson fan. She is a lover of all things remotely in the vicinity of sweet. She loves challenging stereotypes. She is in a love-hate relationship with dumbbells and enjoys baking healthy desserts, which she unleashes on unsuspecting kids, especially her own.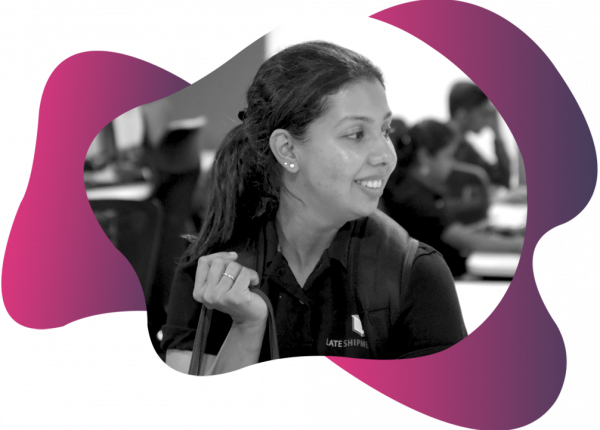 Rahul
---
Cheerful, outgoing & self-driven are words that aptly describe Rahul, our Sales & Customer Outreach Lead. He is an Android buff & a lover of Indian classical music who is known for his passion to explore the nooks & crannies of India. This young man thrives on challenges and never shines away from an opportunity to evangelize the message of a great delivery experience.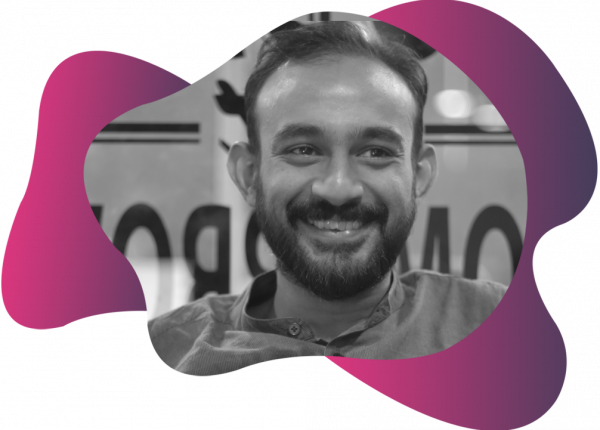 Lakshmikanth
---
Goes by the name LK. He's All Shook Up if he's not got his morning doze of caffeine and Elvis. If he's not working on his marketing campaigns, he's busy snooping on what marketing teams around the globe are up to. He digs old school rock & roll, is a karaoke junkie and you can sometimes find him making silly jokes like – How do you celebrate an SEO expert's birthday? Throw him/ her a SERPrise party! 😀