2023 HOLIDAY E-COMMERCE GUIDE
9 Game-changing Post-purchase Plays to Boost Retention and Revenue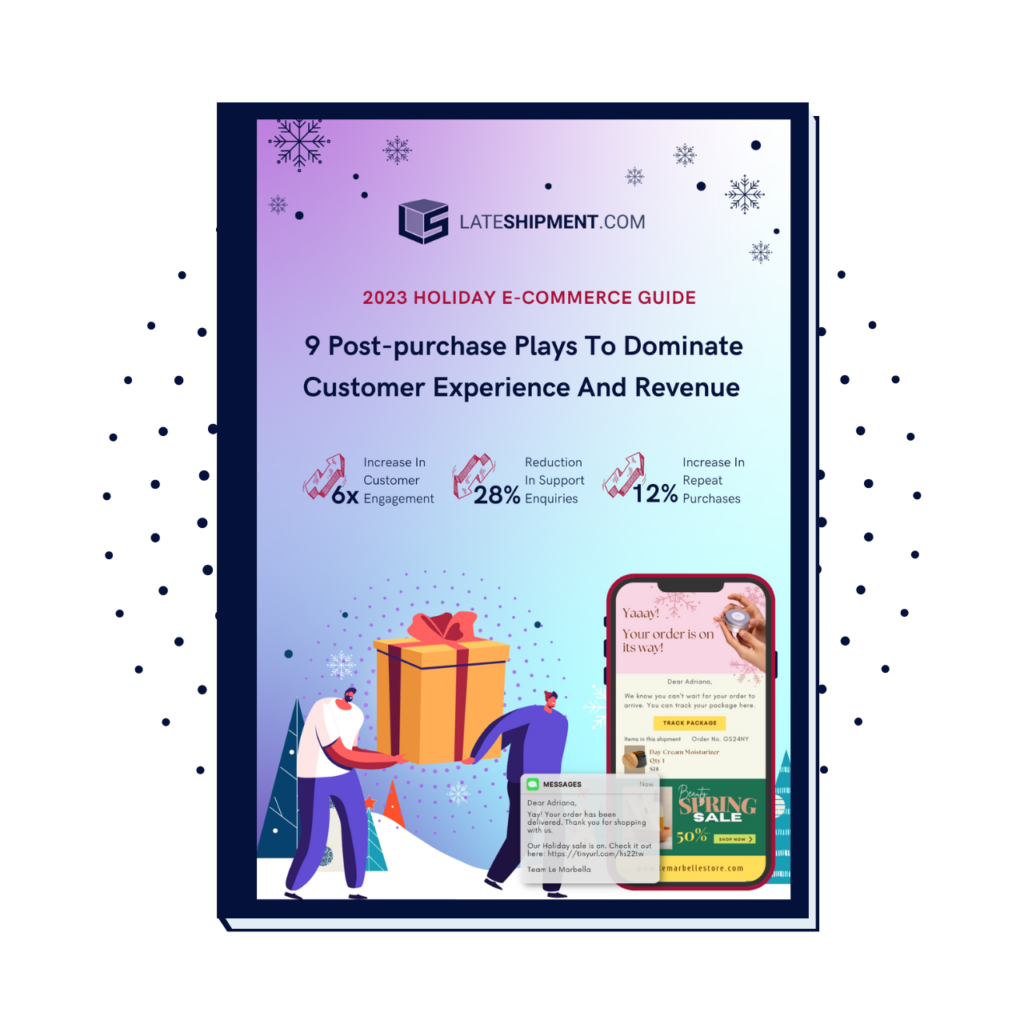 Why this post-purchase
success guide?
Want to deliver delight with every order you ship?
Want to drive repeat purchases during order tracking?
And lastly, want to make returns profitable?
This guide is for you. E-commerce post-purchase issues (shipping, delivery and returns) are nothing out of the ordinary, even during times like the Holiday Season. The impact of a broken post-purchase strategy is catastrophic — wrecking customer experience, straining customer support teams, and ultimately threatening your profit margins.
Knowing what's coming and staying ahead of post-purchase issues is key to overcoming post-purchase challenges during the Holiday Season and beyond. Download this 9-point tactical guide covering the shipping, delivery, and return stage of the customer journey to improve your order delivery and returns experience, increase recurring revenue, and save big on shipping costs — all in one fell swoop.
What you can
find inside:
Why E-commerce Post-purchase Is a Huge Missed Opportunity
Which Post-purchase Issues Pose the Biggest Threat
9 Game-changing E-commerce Post-purchase Plays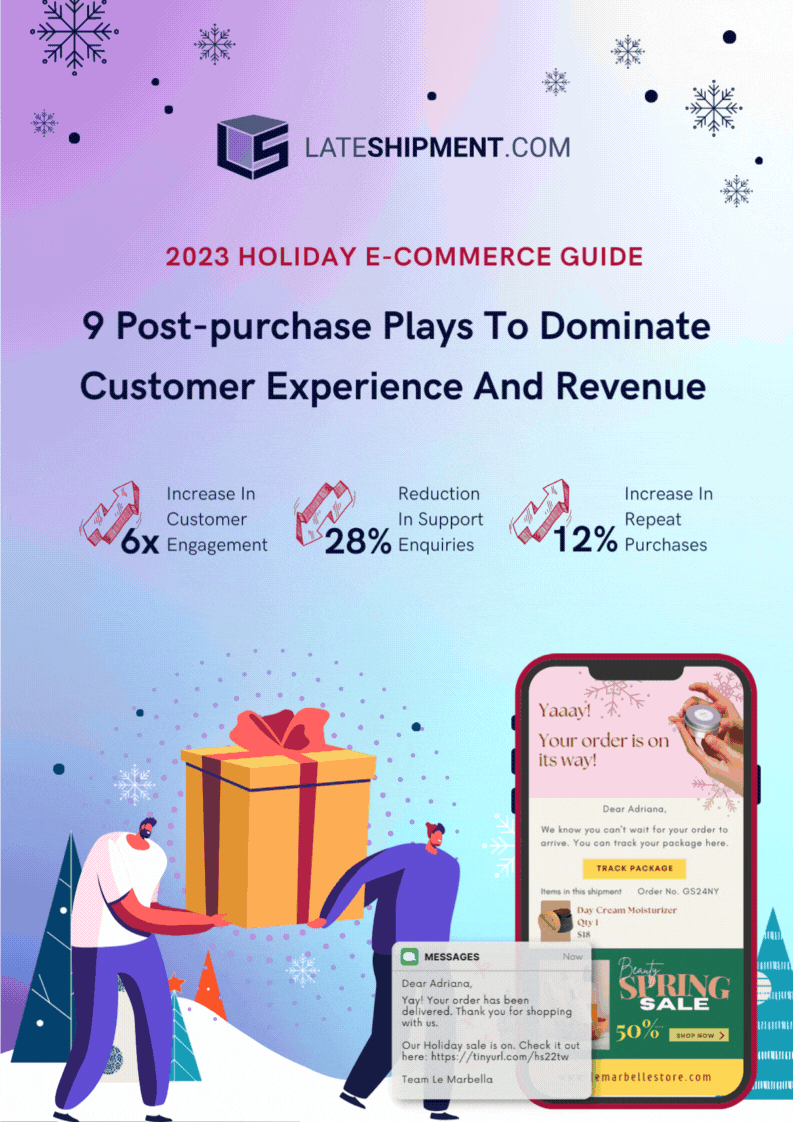 Who can use this
report
If you're an E-commerce Store Owner, a DTC Brand, or a Customer Support, Customer Experience,
or Fulfillment Logistics leader, this 9-point tactical guide is for you.
This Holiday season, step up your post-purchase game.
Delight more. Retain more. Save more.
LateShipment.com in the
press