Your post-purchase action(able) plan

Identify shipments facing issues at a glance
Real-time shipment dashboard
Predictive incident alerts
Resolve critical shipping incidents before they happen
Automated ticket creation
Support team dashboard
Proactive engagement
Leverage tracking moments to drive 25% repeat sales
Custom branded tracking page
Personalized product recommendations
Product promotions
Reduce delivery enquiries by 70% with real-time updates
Self-serve tracking widget
Automated shipping notifications
Email marketing tool integrations
Decode customer sentiment and engagement
User engagement metrics
Delivery satisfaction ratings
Carrier performance scores
The perfect delivery experience
does not exists!
We crafted THE perfect delivery experience, so you can not just meet
but exceed your customers' expectations.
Effortless shipment visibility
We make it ridiculously easy for you to keep a watch on your packages in transit and identify issues around package deliveries. Your dashboard gives you a 360-degree view of all your shipments in transit across all your carriers, grouped by delivery events or exceptions, allowing you to dig deeper where needed.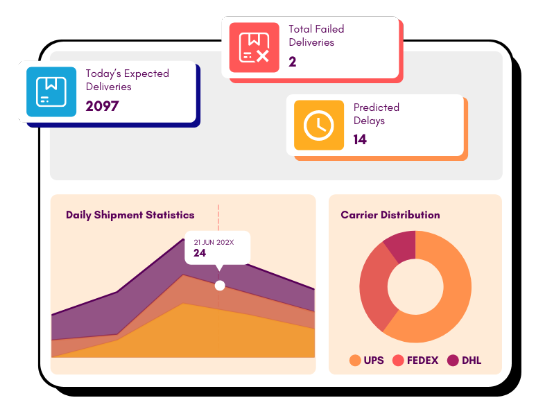 Tracking moments that convert
Customers track their packages often – way too often. Now, that's valuable time with your customers you cannot miss. Fully utilize these tracking moments to build your brand, upsell, cross-sell and convert the page into a marketing channel on it's own – all while putting a big smile on your customer's face with live updates of their package.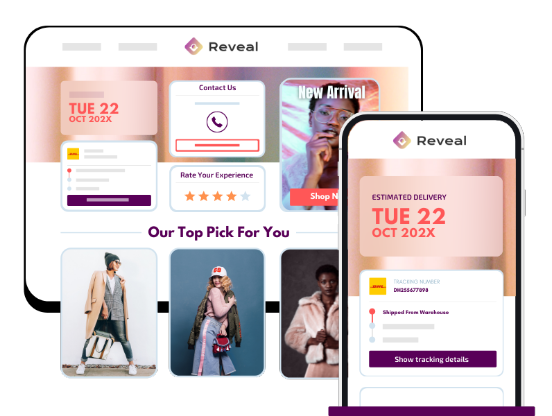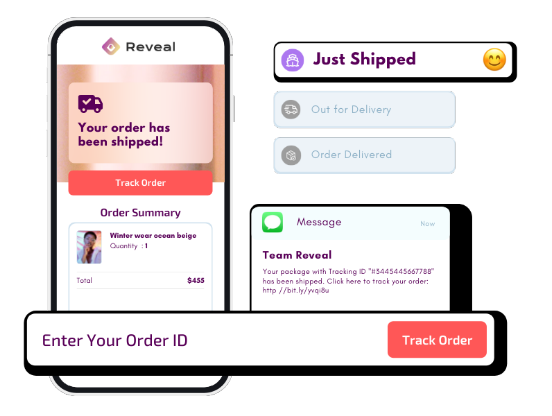 Seamless delivery status notifications
Customers' anticipation is at it's peak when they are waiting for their packages – we're sure your support agents can't agree more. So, keep your customers in the loop about the whereabouts of their order with proactive communication and free up your support time to focus on more pressing issues.
Actionable data and insights
We don't just help you deliver phenomenal experiences but also help you understand whether all that money, time and effort spent on shipping is working in your favour or not. We capture customers' delivery experience ratings, decode customer actions post-purchase and evaluate your carriers' performances to help you perfect your post-purchase strategy.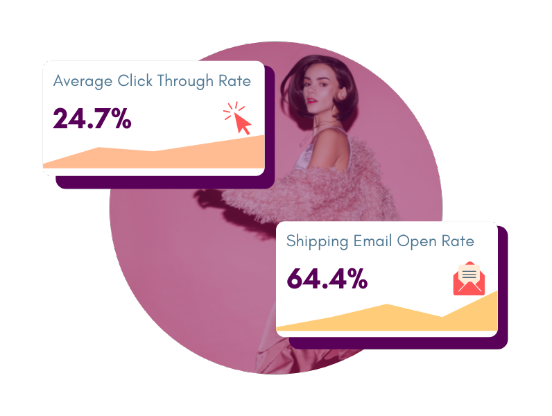 LateShipment.com integrations that
give you post-purchase superpowers
Monitor in-transit shipments in real-time and get predictive alerts for parcels facing delivery delays. Build brand-consistent order tracking experiences. Audit shipping invoices & recover refunds to save up to 20% on shipping costs.
Get predictive alerts for parcels facing delivery issues and proactively fix them before customer impact. Send automated order status notifications. Build branded order tracking experiences for your customers.
Proactively resolve delivery issues with predictive alerts for parcel delays. Send automated order status notifications. Build branded tracking experiences. Increase sales with marketing campaigns on tracking pages.
Trigger automated tickets for delivery-related customer issues. Enable agents with order tracking information within your Helpdesk to help them proactively resolve customer issues with faster resolution times.
Proactively resolve delivery-related customer issues and send automated order status notifications. Enrich customer information with their overall delivery satisfaction ratings. Build brand-consistent order tracking experiences.
Send brand-consistent shipping transactional emails to customers for multiple order delivery events. Increase sales with product recommendations and campaigns on shipping emails. Capture delivery experience feedback.
The ultimate post-purchase Suite
Do bigger things with your post-purchase
Don't stop with a great delivery experience. Go all out with our post-purchase excellence cloud. It combines stellar delivery experiences with easy, seamless returns – all while significantly reducing your shipping spend by auditing your invoices and recovering eligible refunds from your carriers.