Bridge the post-purchase CX gap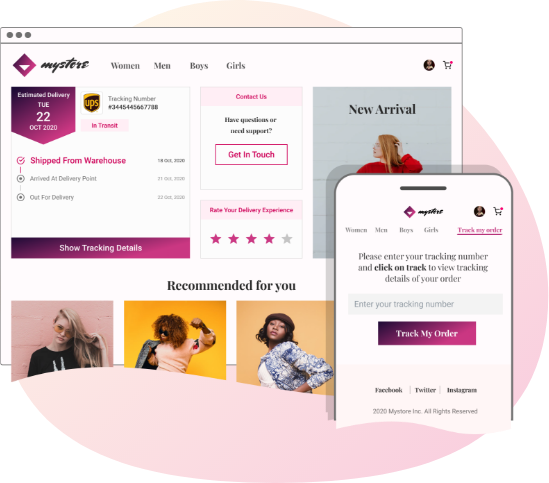 Make order tracking an extension of your brand experience. Choose between layouts, update your logo and customize other brand elements on your branded order tracking page.
Use post-purchase touchpoints as a means to drive sales. Utilize real-estate on your order tracking page to run relevant promotions and campaigns.
Give your customers seamless order tracking accessed from right within your website. Adding the Tracking Widget to your store provides your customers one-click access to their order tracking information.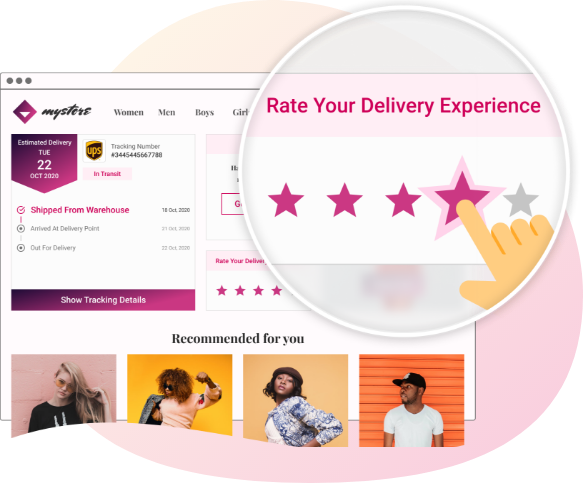 Understand from your customers the experience your brand delivered. Delivery Satisfaction Ratings work as an index of your brand's post-purchase performance. Consistently direct efforts to improve and delight your customers post-purchase, and see it reflect on your Ratings.
Get an objective assessment of your carrier's delivery performance. Delivery Scores are a comprehensive, unbiased measure of how your carrier's delivery performance fares against service-specific delivery standards. The scores enable informed carrier performance discussions and better shipping choices.
Measure how your customers are engaging with your brand post-purchase via your tracking page, emails and SMS notifications. Know what your most effective channels are.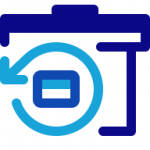 Are you paying your shipping carrier for delivery failures?
Audit your shipping invoices to find out. Recover eligible refunds and keep your carriers accountable. Ensure better carrier performance as a result.