Working in retail is hectic. Working at an e-commerce store comes a close second. While looking for e-commerce retail memes to share with you for laughs (help you relax), I found that a lot of them were only based on marketing, website optimization, sales, etc. Which made me realize that the remaining half of the CX, the post-purchase, is involuntarily left out by e-commerce brands not just for memes but in their business operations as well. 
Businesses put a lot of time and effort into making the customer hit the 'buy' button. But what about creating delightful delivery experiences?
To answer that question (and have some fun along the way!) Here are some e-commerce retail memes, particularly on delivery experiences that you can relate to.  
Let's start with this one for example.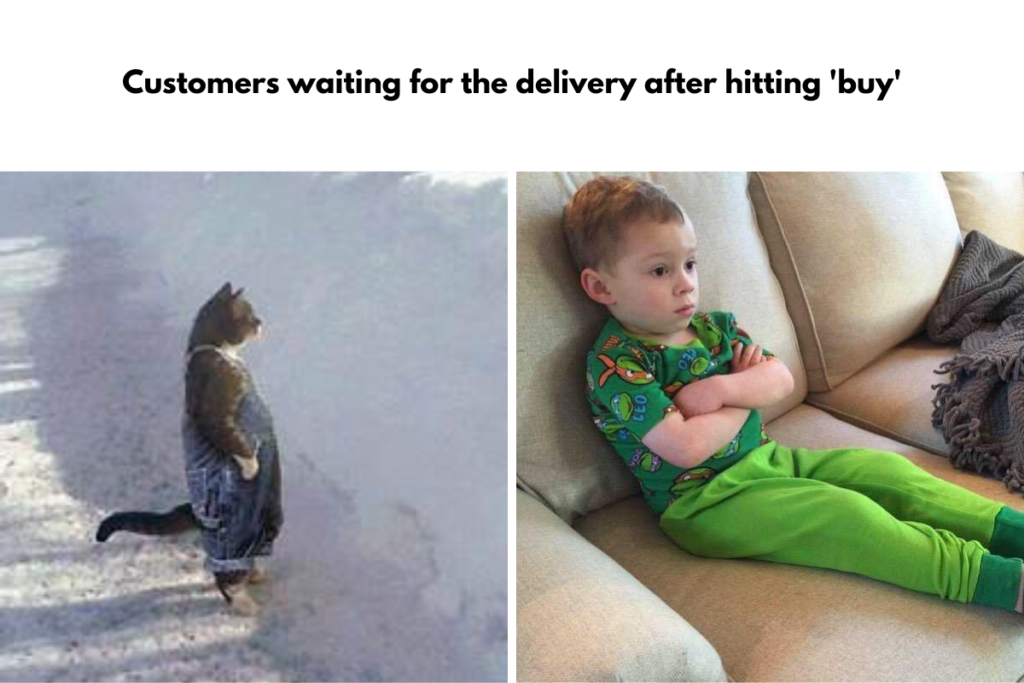 This is how your customers spend their entire day after purchasing at your e-commerce store. But we can't blame them.
Put yourself in their shoes for a moment, someone just made you spend dollars on something that you don't have on your hand yet. 
When you're shopping at a physical store, you leave with the product in your hand and the closest to replicating the experience in the e-commerce space is the assurance of the order arriving. 
And the first thing towards that feeling of comfort is the customers receiving an 'order confirmation' notification as early as possible. 
However, in certain cases, an order confirmation won't be enough as customers expect to be kept in the loop of their orders.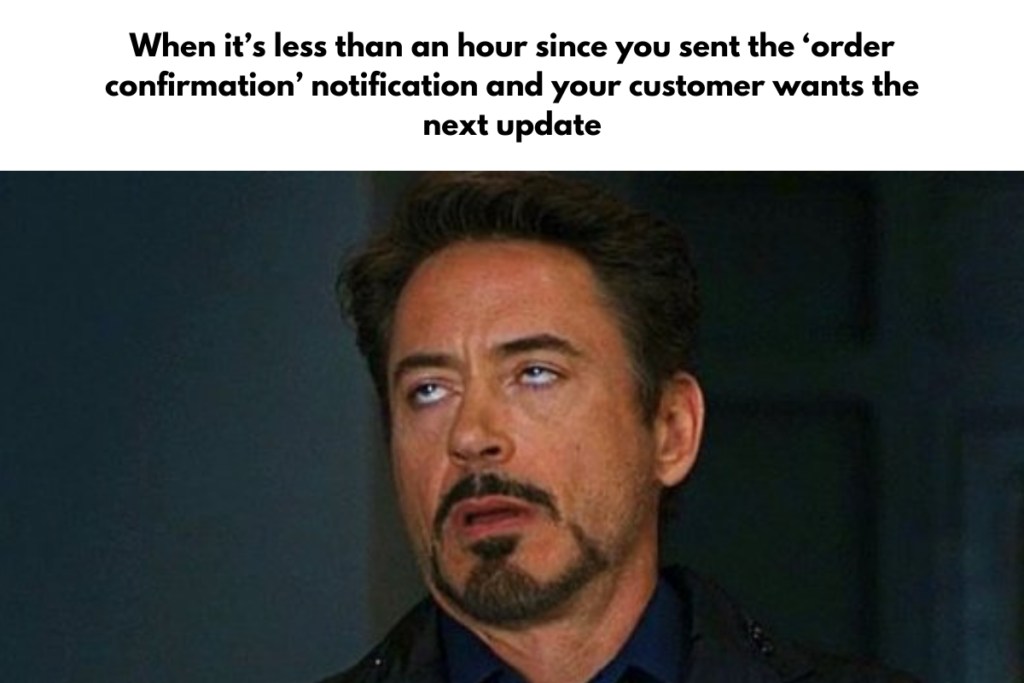 If you've spent at least a day in customer support of an e-commerce business, you'll definitely relate to this. 
The #1 question regarding customer service in e-commerce is "Where is my Order" or WISMO for short. 
Once again, your customers can't be blamed. Their anticipation is at its peak when they are waiting for their orders, and that is what makes them constantly bombard your support reps with such requests. 
Proactively communicating with your customers via Emails and SMS notifications about the whereabouts of their parcels can free up your support time to focus on more pressing issues. 
Not to forget, making order tracking self-service can also put more power in the hands of your customers and make your life easier.
Unlike this one.  
Your customers like to know what's going on with their orders even when things go wrong. Therefore, the key is to keep an eye out for delivery disruptions and proactively resolve issues when they pop up.