Understanding Shipping Labels
Shipping labels are an important part of any business' package delivery process because when they're damaged or missing, your parcels can probably get lost and ultimately hurt your customers' delivery experience. 
In several instances e-commerce businesses, 3PLs, drop shippers, etc with huge shipping volume print 'extra' labels at times and use them on orders that more often than not get delivered. 
Statistics show that labels are used on at least 10-15% of undelivered orders every month. 
These labels attached to undelivered packages are referred to as unused shipping labels and can be an unexpected burden on your business. This is because shipping carriers such as FedEx and UPS charge money for all shipping labels created through your account (even if it was created by your 3PL provider or drop shipping partner). 
It's all cool if you use the label. But why pay for it when it goes unused? Therefore, it is important to handle unused labels to make your business operations even more efficient. 
Here are some details on how e-commerce businesses can handle unused shipping labels billed to third parties and what LateShipment.com does to help streamline the process.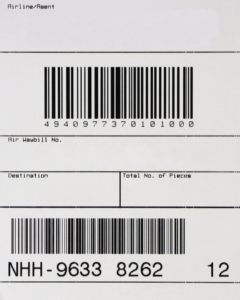 How to Handle Unused Shipping Labels
While the expenses from unused shipping labels are necessarily a worry for your business, there is still a way for you to have a sigh of relief. Almost all labels generated through FedEx, UPS, any other carrier, or shipping automation platforms, etc can be voided before they are charged in your invoice. 
However, in most cases, this is not as easy as it looks due to the difficulty of manually voiding unused labels.
Stringent deadlines to void unused labels
Within 90 days of creating your shipping label on UPS' website, you can void your shipment through your shipping history. This window is quite tight with FedEx as cancellation can be done only before midnight central time on the day it was created or on the date on the label (for future day shipments). Shipments with past shipping dates cannot be canceled.
The onus of voiding shipping labels is on you
With such a rigid deadline, voiding shipping labels is generally harder when you ship your packages through a third-party logistics provider or a drop shipper. When an unused label created by a third party needs to be voided, they have to notify you of it, and only then can you proceed with the claims process. This makes a majority of refunds for voiding unused labels go unclaimed.
Unused labels are hard to find