If you run a business that ships in significant volumes, chances are that you are worried about shipping budgets. Your worry is well founded because shipping takes a major chunk of the operations expense of a small business. Today, most ecommerce sellers bear the brunt of shipping cost inflations, especially at a time when FedEx and UPS are not exactly cheap to partner with. And ecommerce sellers cannot do away with shipping costs since their sustenance is all about shipping products to customers. So, experts are always looking to cut down on shipping costs and show positive impact on business bottom lines. Here are 10 tried and time tested ways to reduce shipping costs, if you haven't already incorporated them in your business.
1. Generate shipping labels online
A very integral part of order fulfilment is to do with generation of shipping labels. Sites like Shopify let you generate shipping labels online and more recently they let you do so from your mobile phones through an app. Shipping costs are calculated by freight carriers based on the weight of the parcels you are shipping. When you create your shipping labels, add product weights. Or, you may use the bulk editor to update the product weights according to your current inventory. When you ship the same product in volumes, this becomes easy as the product weight remains the same. This procedure gives you the correct shipping rates when you're fulfilling your orders. The label data can be saved and reused any number of times. It gives accurate shipping charges based on destination zip code, weight, dimensions, type of delivery etc. In case of void shipping labels, it is easier to get the money refunded for the void shipment if the process is streamlined online.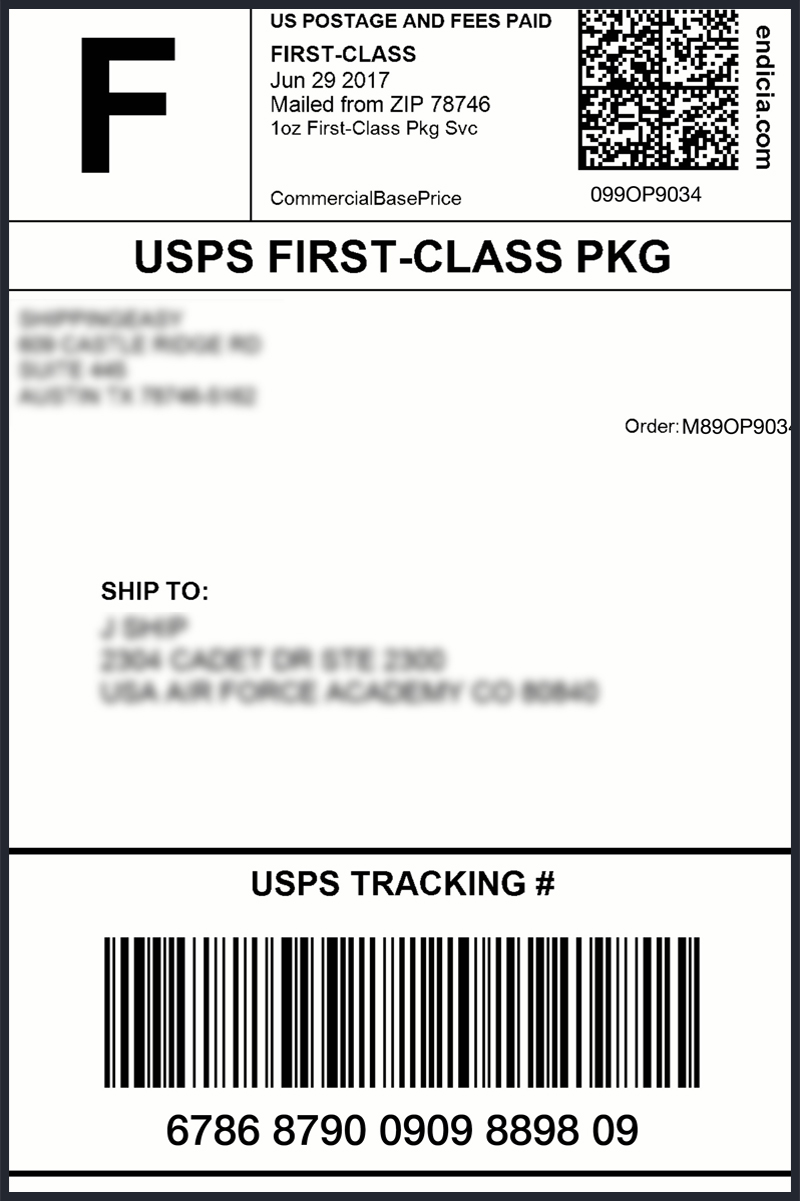 2. Efficient Packaging
Several ecommerce sellers do not understand the importance of efficient and optimised packaging. Now that FedEx and UPS have shifted to dimensional package weight for their tariff, you need to ensure that your packages are optimal in size. While your package weight to be billed is based on the dimensions of the package, you will also have to consider something else. Your UPS package is considered a Large Package when its length plus girth [(2 x width) + (2 x height)] combined exceeds 330cm, but does not exceed the maximum size of 419cm. And it attracts a Large Package surcharge. So, go through your invoice. If your package size is being billed as a large package, ask yourself if you can package your products any differently. You can experiment with several packaging strategies to figure out what works best in terms of safety until delivery and cost optimization. You can read more on efficiently packaging odd shaped items here.
3. Multi-carrier shipping
If you ship in significant volumes, sign up with multiple carriers. For the same package, before you send the package across, check for rates across carriers. LateShipment.com has an additional feature, that helps you choose the right carrier, every time. not only do you get to choose the optimal way out for each delivery but you also get to see a carrier performance report. With this report, you can conclude on which carrier works best for which type of delivery/destination/cost/customer/product.
Not only would this help you with shipping cost optimization but also with choosing the best product type. For example, if you can send the package through either freight carrier for the same or similar charge but one can do it faster, you can go for the faster one. Checking your options and going for the economical, optimal carrier each time will also give you data enough to negotiate better with either shipping carrier. Each carrier would want to maximize the number of orders with you. And they would offer better rates if you choose them over the others.

4. Use zone skipping
Zone Skipping is a logistics technique where several packages destined for the same location are consolidated.  The carrier collects individual packages and holds them all until a threshold is reached. The optimal threshold involves truckload capabilities and time frames.  All the packages are sent en masse from the same origin to the same destination. In the common arrival destination, all the parcels are sorted in a sorting area and then the last mile delivery is carried out according to each package.
For instance, in Zone Skipping terminology, Atlanta is in Zone 2 and Los Angeles is in Zone 8. Shipping a huge, consolidated truckload from Zone 2 to Zone 8 is considered Zone Skipping.
The per package cost of shipping via Zone Skipping comes down dramatically. This cuts down on shipping costs majorly. There is also the additional benefit of avoiding delays and hassles at hubs, ports and transits. But, you might not be able to achieve fast delivery times with zone skipping.
5. Package bundling
UPS and FedEx allow you to bundle products when you are sending multiple products to the same destination. But they are quite specific about how to bundle these packages. You can either strap them together or choose to bundle the packages with tape. Filament MOPP (the tape most often comes in the form of filament or tensilized tapes;  it is standard tape with nylon filament threads running along the length of the tape to give it additional strength when packages are bundled)  comes highly recommended. Or, you can use stretch tape to bundle your packages. This can save your shipping costs majorly.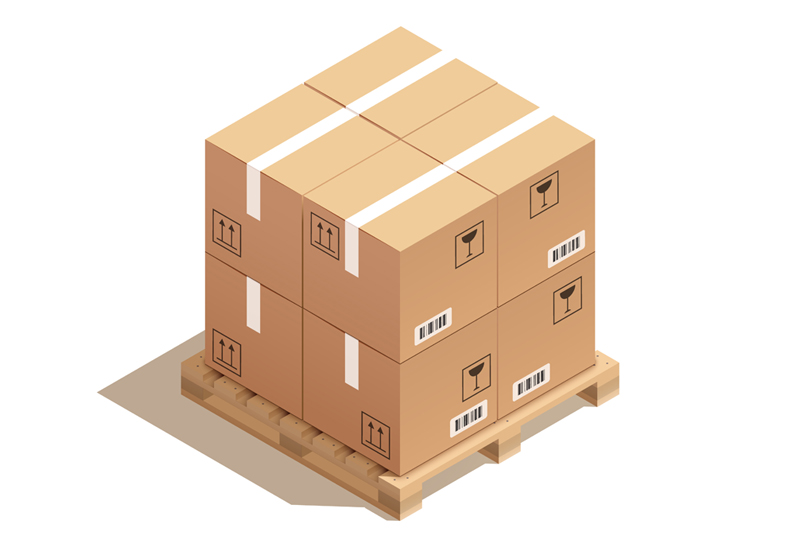 6. Strategic location of fulfilment center
Optimizing the location of your ecommerce fulfilment center can result in very significant savings in terms of shipping costs. It can also improve customer service. An optimal fulfilment center in an optimal location leads to lower outbound and inbound shipping costs and lower transit times.
Optimising fulfilment center location depends on customer density and economic factors. The facility has to be close to where most of your customers reside. Economic factors are dependent on the cost of space and labor. Also, you need to understand package routes to figure out where the next fulfilment center should be located at. The location of fulfilment centers is a make or break decision that can reflect on your shipping, customer experience and overall image.
7. Negotiate a discount with the carrier
This should be your go to mantra not just with shipping but with every aspect of your business. Whenever you sign up for a long term (or short term) deal with a freight carrier, call them up and ask for discounts. Before holding the conversation, have all your data ready in hand. Include data on destination, weight and dimensions of most of your parcels, delivery type and volumes of boxes. This data will help you strike a good deal with the negotiation.
During the negotiation, you should look for insulation from the sudden price hikes that shipping carriers are famous for. Shipping partners are very integral in your business chain and without them, you cannot deliver your goods to end customers. You price your goods with a certain shipping price in mind. When the carrier increases rates, you are left gaping with uncertainty over whether you should hike your rates and disappoint your customers or bear the brunt yourself. So, look for an upper cap or fixed rates for a time period.

8. Using a 3PL/ outsourcing shipping
Whatever your core process is, stick to that. And whatever can be outsourced with the promise of better efficiency, perfection, expertise and cost optimization should be outsourced. There are several shipping related third party vendors. It's not necessary to depend on FedEx and UPS for shipping. You can also choose to outsource everything from shipping labels to packaging.
9. Be a part of a professional association
Having a peer network like Retail West or ACT Canada where you have a forum to put forth your concerns is a good idea. When you have a high volume of shippers, for example, you can have negotiations with shipping carriers and other 3PL vendors to give your association members better rates. Moreover, interaction with others will expose you to best practices prevalent in the industry. You can study and learn where to cut costs and how in such forums.
10. Conduct regular shipping invoice audits
A post mortem analysis on every process will help you with your strategies going forward. A shipping audit with all your invoices, held periodically, will help you chart out where you spend money and what can be avoided/optimized. Here's why your business should automate your shipping invoice audit.
Shipping reports and further audits are made simpler with tools like LateShipment.com. LateShipment.com is a one stop solution that helps you recover shipping refunds that you are eligible for, from your shipping partners. Almost all reputed shipping partners promise a full refund of shipping costs if the delivery is later than the promised time. Most small businesses let go of this refund because the process to file for the claims and follow up is very troublesome and time consuming. LateShipment.com can automate the entire process and easily get your refunds, thus bringing down your shipping budget.