Founded in 1907, United Parcel Service (UPS) is a major shipping carrier and the largest company out of the three behemoths (the other being DHL and FedEx). UPS has a wide range of offerings apart from delivery such as supply chain, freight, and even a retail store. The Atlanta-based carrier has over 120,000 vehicles on its delivery fleet and is primarily known for its ground shipping services. 
Despite the massive fleet and state-of-the-art tracking systems and delivery procedures, your customers' parcels shipped through UPS can end up getting delayed or even lost in transit. But UPS strives to provide an impeccable service every time, therefore they provide a money-back guarantee for most services under their Guaranteed Service Refunds (GSR) policy.  
Shippers who have faced service failures and billing errors at the hands of UPS can request a refund on their shipping costs. But before submitting UPS claims, here's something to understand GSR even better, so that we get better at claiming UPS refunds. 
Understanding UPS' Guaranteed Service Refund (GSR)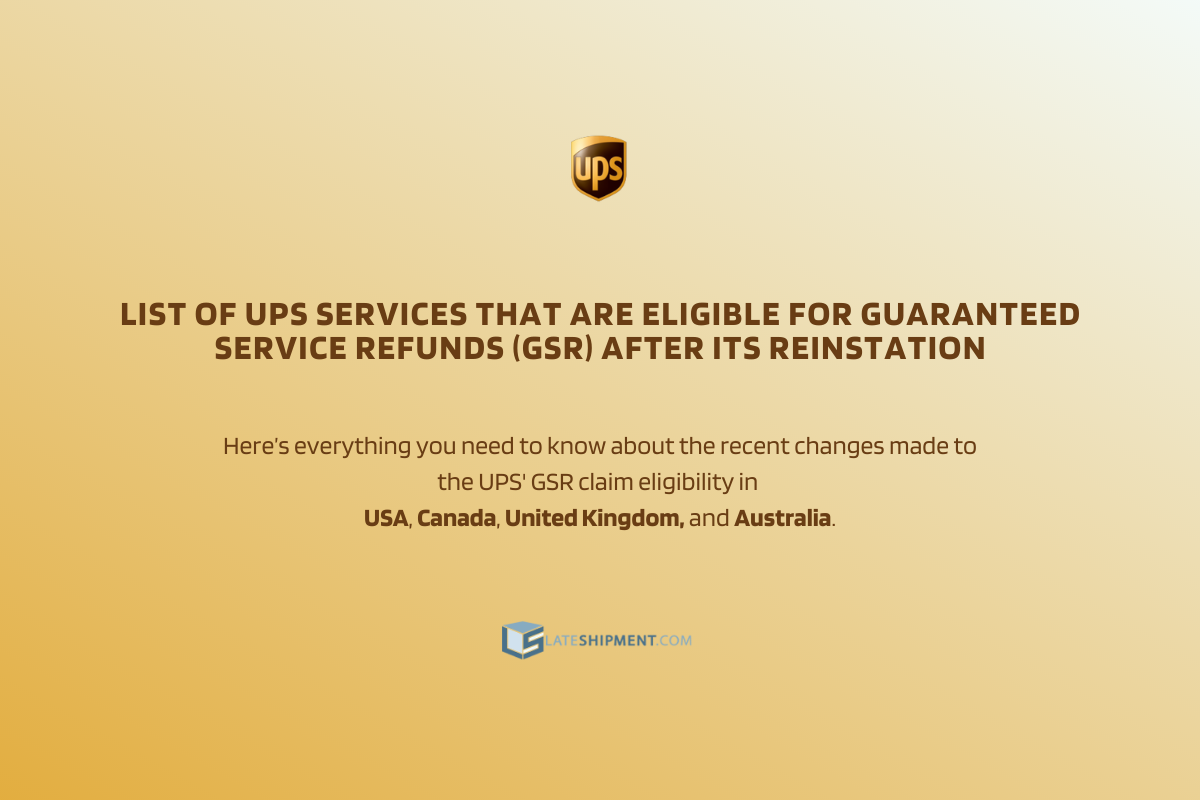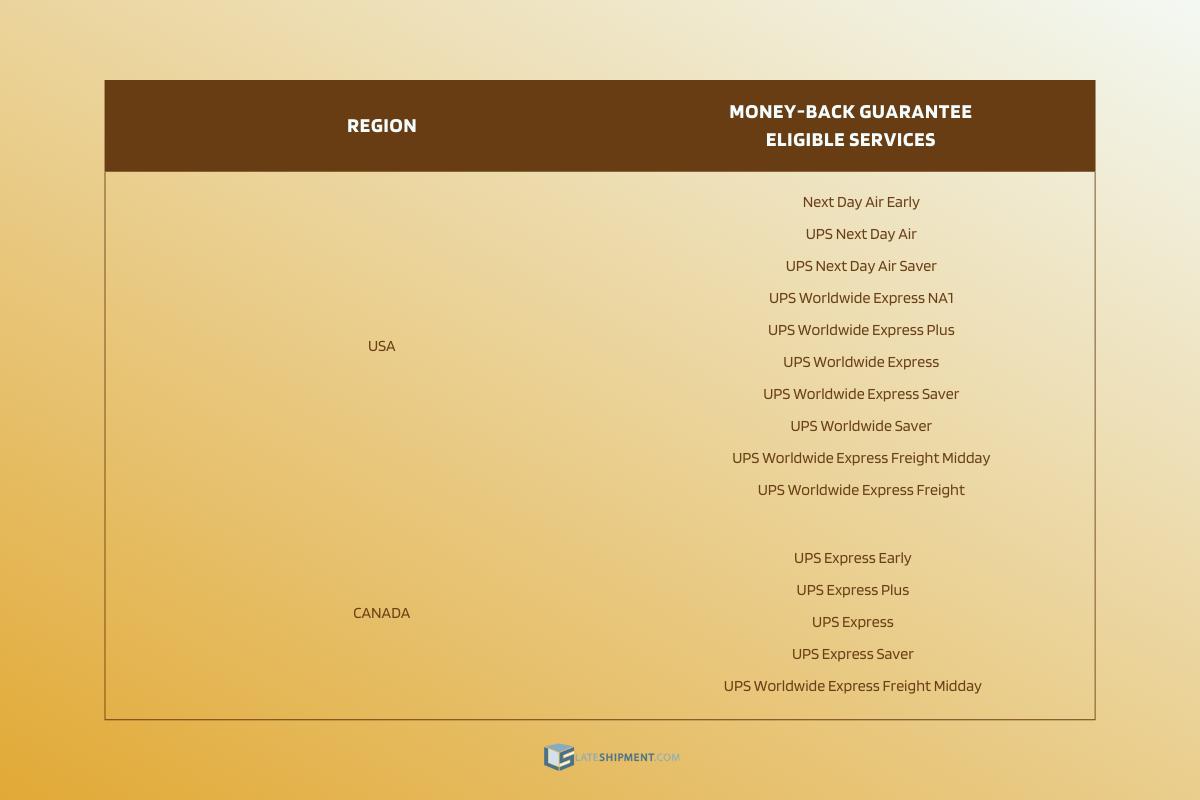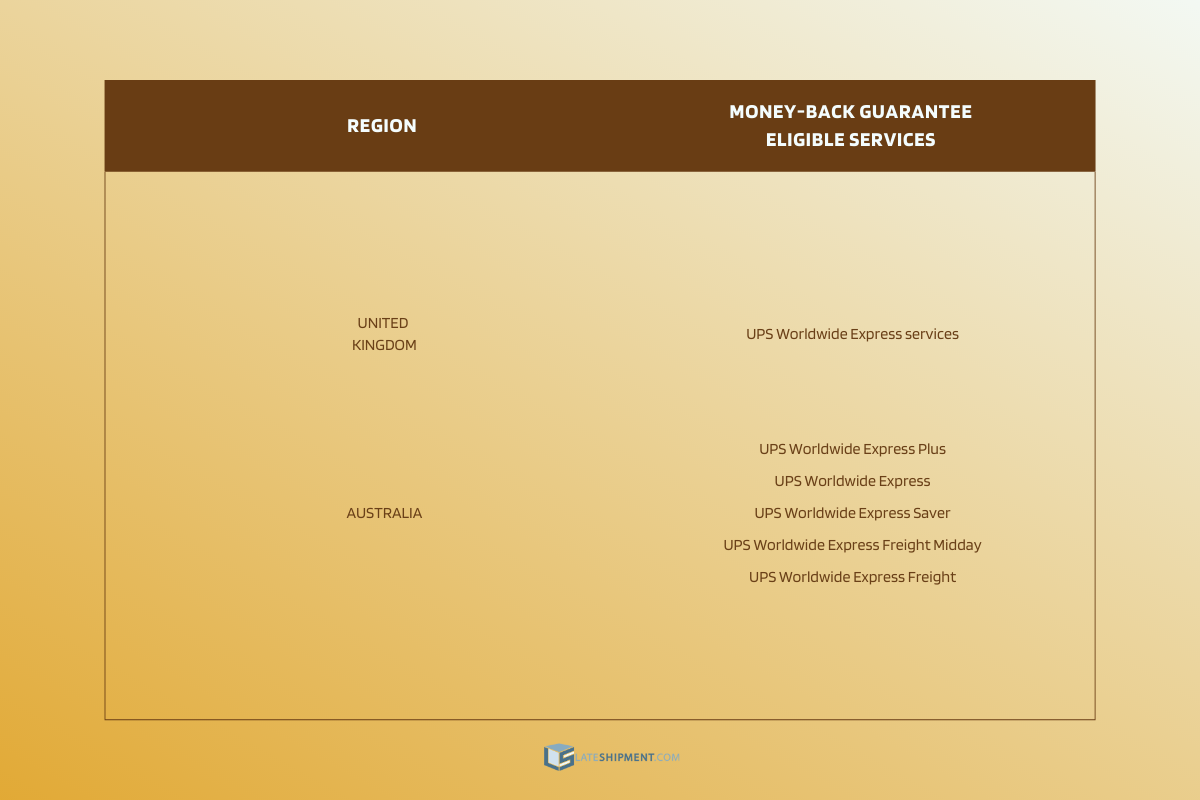 Just like major food delivery companies advertise today. UPS' GSR simply means that when the order is delivered later than the scheduled delivery time/ date then UPS owes the shipper a refund on the shipping cost. 
The UPS Guaranteed Service Refund (GSR) is a part of the shipping contract that stipulates that UPS will refund 100% of shipping charges if parcel delivery is delayed by even 60 seconds except in exceptional circumstances (natural disasters, weather delays, etc).
Now that we're familiar with the basics of GSR, let's move on to how you can submit UPS claims.
How to File UPS Claims for Service Failures
Go to the

UPS site

and choose "File a Claim" under the "Support" tab.

Log into your UPS account to file a claim.

Fill out the details requested such as tracking number, your status (shipper, receiver, third-party, etc). 

Select the reason for the claim — late delivery, lost package, etc.

Upload any documentation or other evidence to support your claim (photos, payment receipt, product descriptions, etc).

Submit your claim
Or, you can also contact the number of UPS claims support at 1-800-PICK-UPS (1-800-742-5877) and say "Refund.". Plus direct numbers are available for