Shipping delays are inevitable even with the most efficient carriers (thanks to the growing consumer demand). And when they happen, they tend to drive your customers away.
That's not all! The worst part about them is the harsh fact that you do not have control over such events and often feel helpless when they happen. 
Worry not! Dealing with shipping delays is no rocket science but first, we'll bust a few delay-related myths along the way to make it easier for you. 
Let's start with myth #1 — delays are rare and uncommon.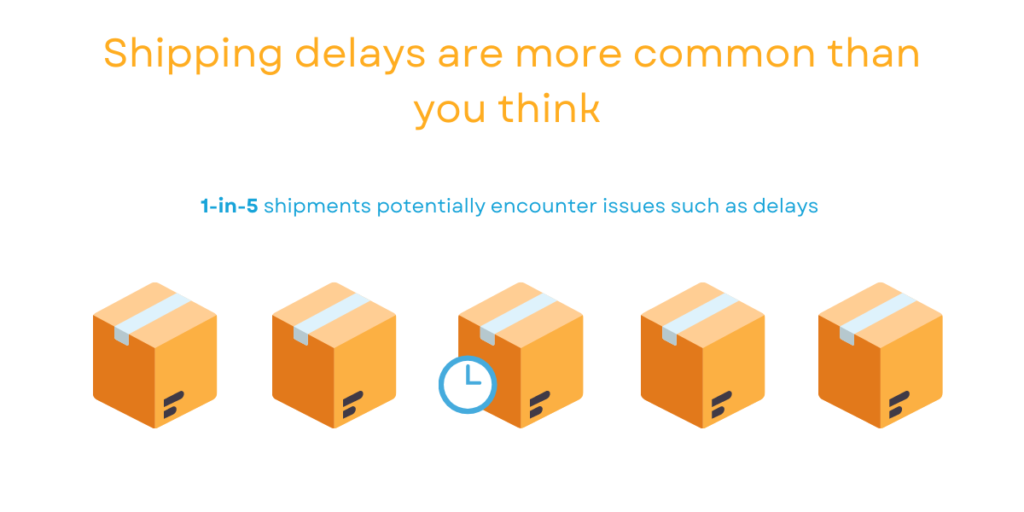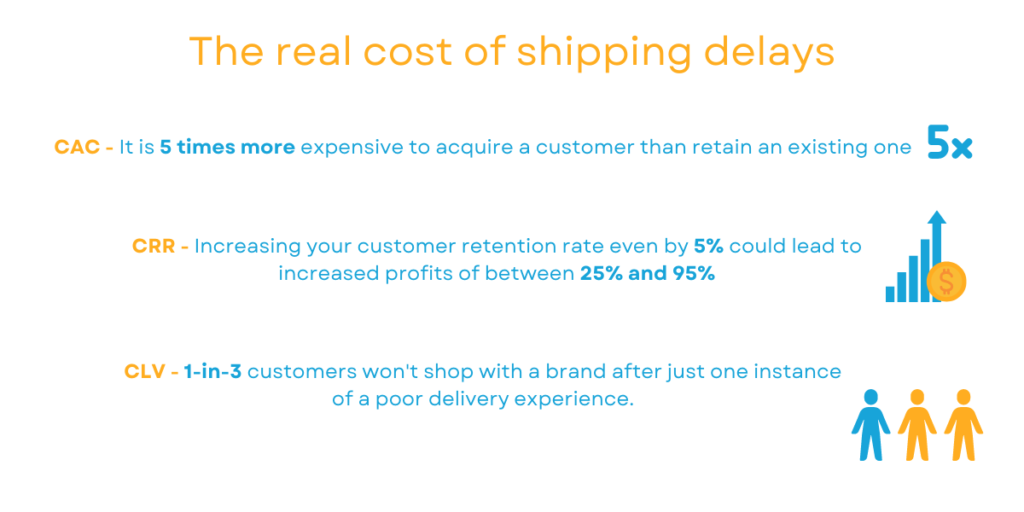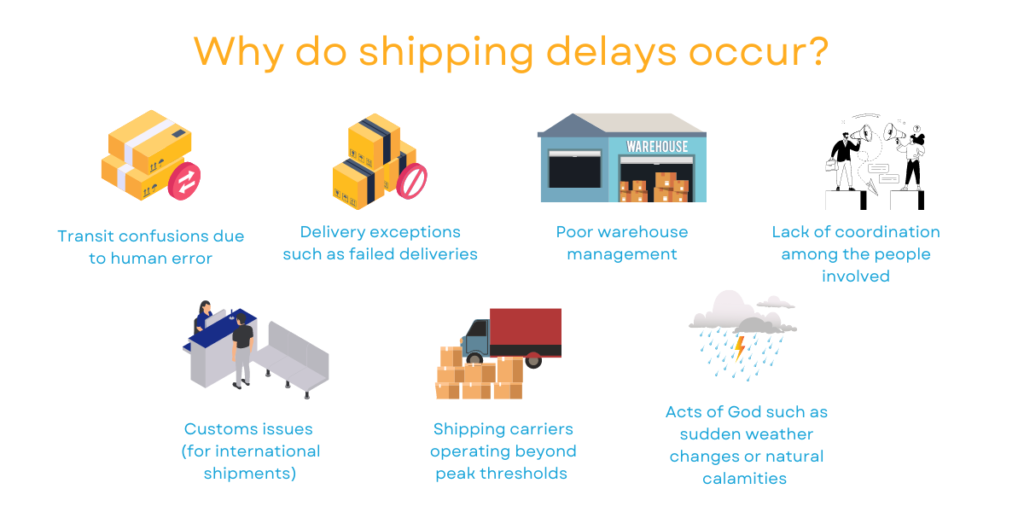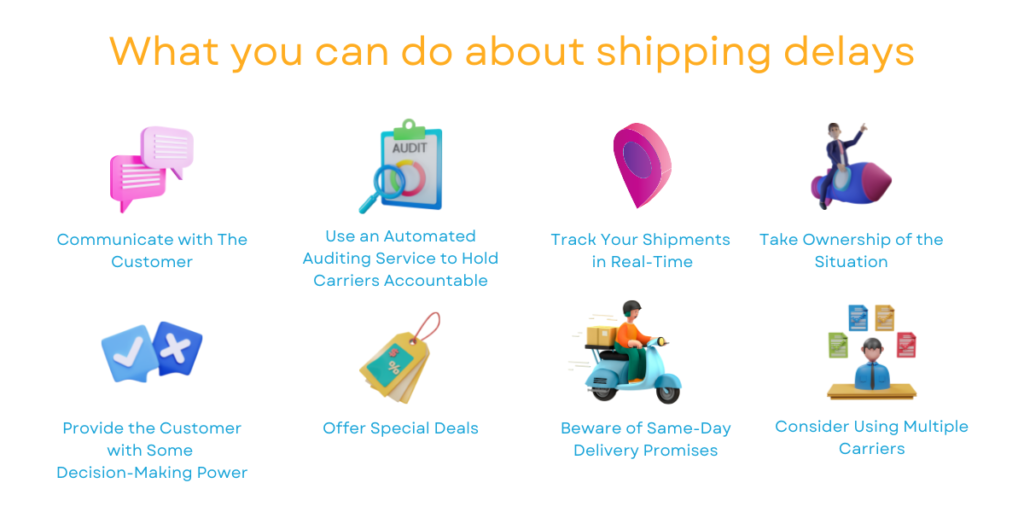 Shipping Delays are More Common Than You Think
One of the main reasons why brands overlook delays is the assumption that delays occur just once in a while and pose no threat to their business. On the contrary, shipping delays are more common than we believe. 
On average, anywhere between 6% and 12% of shipments are usually delayed regardless of carrier. This increases to over 30% during times when service congestion is high such as during the recent supply chain crisis and the holiday season.
Estimates from the State of Holiday Shipping report from LateShipment.com predicted that between 16% to 20% of packages shipped with UPS and FedEx will not arrive on time during the 2021 holiday season. 
Apart from the probability of delays, another unwilling mistake that online retailers often make is leaving out the delivery experience to the shipping carrier. This leads them and us to myth #2 — customers blame the shipping carrier for delays.
The Real Cost of Shipping Delays