If you were to list the top cost centers for your business, shipping would be number two.
Unless of course, you have your own delivery fleet to do your bidding.
On the off chance that you don't, this article is for you.
The co dependent relationship between shipping carriers and retailers spans several decades. Like it or not, almost every retailer blindly relies on carriers to fulfill last mile delivery. Needless to say, it isn't always an equal partnership.
Opaque policies employed by shipping carriers leave retailers with bare minimum data regarding their shipments. The result is a huge number of unexpected customer calls demanding to know package whereabouts. I mean, you'd tell them if you knew right?
Haven't you ever wished you had more information to work with?
Focused on bridging this gap and empowering you with the data you need to excel in the last mile, we bring you this exclusive report – Driving Ecommerce Last Mile Delivery Success in 2019. 
Do you offer same day shipping?
Two day shipping became the norm in last mile delivery when Prime brought it into play. Amazon introduced one day shipping after that, and it set the bar a little bit higher for every other retailer out there. The needle has slowly moved from there and come to settle on same day shipping now.
If your business does not offer flexible shipping options including same day shipping, then your chances of holding out in a highly competitive retail landscape just came down by a significant margin.
Let's say you do offer a variety of shipping options. How do you stay in control of the packages you ship out after a third party carrier takes over the process? It's not the middle ages anymore when you sent out a bird and prayed it didn't get eaten by predators on the way.
No. These are times when customers expect to be kept in the loop as to where their purchase is at all times. Right up till the moment it arrives on their doorstep, they hold retailers accountable for keeping them informed of the whereabouts of the package.
So how do you hold your shipping partner accountable for their performance? It's your brand reputation at stake!

How do you offer customers flexible shipping options? It's not just an option, it's a necessity!

How do you know which service types are perfect for shipping the product you deal with? The wrong one can cause multiple delivery exceptions.

How do you know an express same day delivery is going to make it on time? Forget the Money Back Guarantee, the customer is going to be livid if it doesn't turn up on time after paying a premium!

More than anything, how do you reduce customer churn due to delivery mishaps? Acquiring a new customer for each one that leaves is extremely expensive!
What you need is an unbiased source that can bring you industry shipping industry data which shipping carriers generally do not make freely available. This has the potential to give your business a competitive edge by improving last mile delivery.
What's the key? What makes you stand out?
At LateShipment.com, we seek to bridge this divide and equip retailers with the data required to make smarter shipping choices. In order to do this, we have researched and analysed the shipping patterns and shipments of 100 diverse retailers within the US. The retailers chosen for study belong to different geographical locations across the US, with shipment volumes ranging from 500 to 50,000 packages per month. All are small and medium businesses, a few of whom also ship cross border.
The sole purpose of this study was to offer key insights into the workings of the last mile delivery space by providing retailers with transparent and unbiased shipping data.
Retailers from over 20 retail categories have been analyzed and grouped on an industry basis to provide targeted insights and data.
This report essentially
Analyses delivery performance of 100 online retailers who ship with FedEx, UPS or both.

Provides a retail category specific audit of services to determine which works best for whom

Analyses on-time delivery performance of Priority Express services like Overnight, Next Day and 2 Day services

Dives into delivery metrics and the impact of late deliveries across the retail value chain

Gives insight into building a last mile strategy that can help your business win, serve and retail customers.
Carrier Performance Analysis
All shipments shipped by the 100 retailers chosen for study during January to March 2019 through both Ground and Express services of FedEx and UPS have been analysed in depth. Priority Express Service types like Overnight and Next Day have been tracked to better understand how even Premium services can suffer a noticeable percentage of delays.
Service Audit for Retail Categories
Over 20 retail categories have been analysed in this subset. There are seven major groups like Food and beverages, Apparel and accessories, Electronics, etc. Service types used by each specific industry has been audited for delivery exceptions, and any exception singularly noted is highlighted.
For instance, the Auto Parts and Home Improvement category had the least number of delays at 4.8%.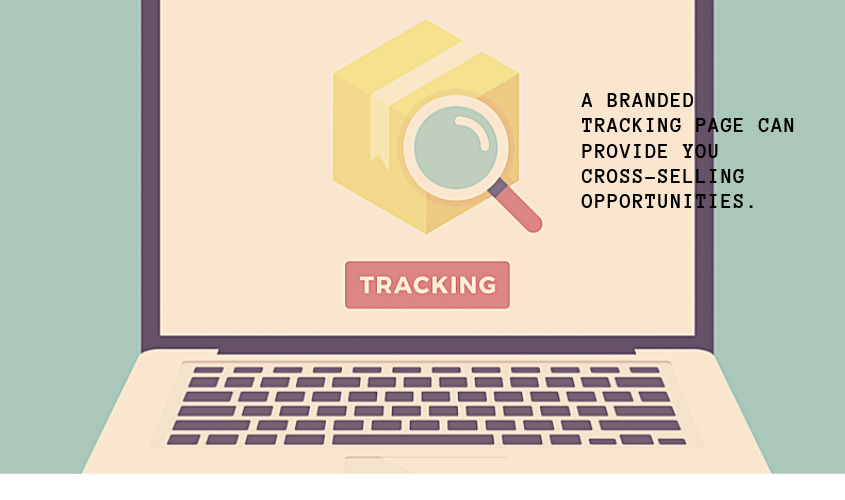 The path to driving last mile success
Last mile success is the key to creating wholesome customer experiences. Not only does the report provide unbiased shipping data for multiple retail categories, it also derives insights from this data and shows how businesses can leverage it to their advantage in the last mile. Last mile delivery exceptions can be minimized to a huge margin with data driven shipping strategies.
Be you a retailer belonging to a specific industry or a media person looking for industry data, this study is something you need to get your hands on. This is just the first in a series of reports revolving around industry based shipping data and statistics.
Here's a sneak peek at some of the highlights in the report!
FedEx Priority Overnight and UPS Next Day Saver faced the most number of delays

Cross border shipments faced 4X more delays than domestic ones

The 3PL industry had the most number of delays at 7.6%
There are plenty more useful statistics and insights coming your way. All you need to do is hit download, sit back and enjoy some transparent and neutral industry based shipping data. Sounds like the perfect weekend read, doesn't it?